by John Darer® CLU ChFC MSSC RSP CLTC
The Washington Post reports December 18, 2015 that in papers filed in court in the past month, the Maryland Attorney General has contested six proposed  structured settlement factoring transactions that unregistered corporations filed in Maryland state court to buy structured settlement payment rights, spurring the withdrawal of five of the petitions. (In such transactions, the structured settlement buyers pay the seller of the structured settlement a discounted lump sum, and the seller signs ownership of all or part of the remaining payments over to the structured settlement buyer) Some of the unregistered entities, investigators found, have no established holdings.
Court papers say that "an increasing proportion of the petitions for approval of these transactions filed in Maryland courts have been filed on behalf of unregistered [out-of-state] LLCs [limited liability companies], many of which appear to be related to one another," according to the Washington Post. "This extraordinary proliferation of unregistered LLCs deters regulatory and judicial oversight and may make it more difficult for Marylanders who may have been harmed in these transactions to obtain relief for any such harm."
Maryland is looking into whether it can look to invalidate deals filed by unregistered entities.  Why not?  West Virginia's Structured Settlement Protection Act requires structured settlement buyers to register with its Secretary of State. Here is what West Virginia requires:
§46A-6H-8. Registration with the secretary of state.
(a) A transferee or other person in the business of soliciting or purchasing future payments shall file a registration statement with the secretary of state before advertising or arranging transfers of consumer's future payment rights in this state. The registration statement shall contain:
(1) The name and address of the transferee;
(2) The name and address of the transferee's agent for service of process within the state, or if the company does not have one within the state, a statement that the secretary of state will serve as the agent for service of process; and
(3) A full and complete disclosure of any prior or pending litigation involving alleged violations of this article's provisions or consumer complaints filed with the attorney general's office of this state that allege violations of this article's provisions, or a notarized statement that there has been no such litigation or unresolved complaint relating to the operations of the transferee.
(b) The transferee shall update the statement within thirty days after a change of information occurs.
(c) Each transferee registering pursuant to the provisions of this section shall maintain a copy of the registration statement. The transferee shall allow a consumer, interested party or court to inspect the registration statement on request.
(d) The secretary of state may charge each transferee that files a registration statement with the secretary of state a reasonable fee not to exceed one hundred dollars to cover the cost of filing.
Not only are unregistered LLCs being used,  but some LLC's don't even exist within a short period of time after a series of structured settlement factoring transactions have been approved.  In one case that was recently subject of a Georgia Attorney General investigation, family members acting as trustees  of a special need trust and somehow got a judge to approve 3 structured settlement factoring transactions filed by Florida LLC's that, according to Sunbiz.org, ceased to exist a year after the transactions were concluded.  I was able to tie one of the LLCs to a NASP member. The family member trustees were eventually removed in favor of another trustee.
Until a much needed licensing and regulatory framework is pit in place, it's important that state Attorneys General step it up as Brian Frosh is doing in Maryland.  There is a lot of reckless business conduct in the structured settlement factoring business that is going unchecked and harmful to consumers.
Welcome to the "Frosh Pit!"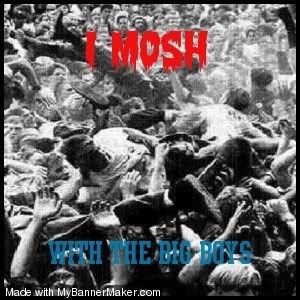 Read  Maryland probes buying of settlement payouts by "unregistered shell" firms
Read Maryland Attorney General Release of December 11, 2015 Court Filings Seek Greater Transparency in Potentially Harmful Financial Transactions Involving Lead-Paint Poisoning Victims and Other Injured Marylanders
Maryland law requires out-of-state companies doing business in the state to register with the State Department of Assessments and Taxation, a process that makes it easier to hold companies accountable if their conduct violates state law or harms citizens. The Attorney General can bring court actions to restrain companies from doing business in Maryland if they fail to register or otherwise violate Maryland corporate law.
Novel Idea: Levy fines and enforce existing corporate law to finance regulatory structure
Think of this, if ALL states' Attorneys General conducted an investigation and audit of structured settlement buyers doing business in their and started levying fines for past non compliance, they would easily be able to finance the a proper licensing and regulatory structure to set rules and monitor the marketing and solicitation by the structured settlement buyers and protect structured settlement annuitants.  Connecticut, for one, has pretty onerous fines.